Happy Spring Dog-Loving Owners:)

Shop News:

FREE BATHS AND NAIL TRIMS FOR YOUR PET! (Donations accepted) JUNE 13, SATURDAY
8:30AM TO 2:30PM. Hot dogs will be served for owners, and dog cookies or treats for all dogs. Please bring everyone you know with a dog or cat! Walkins are welcome. We encourage you to call the shop to schedule your appointment today!

This is a benefit for Chuck Reeves, a loved member of the community and of Pooch Parlor, who has Stage 4 Prostate Cancer.

DOG SHOW IN PRIEST RIVER PARK: First Annual FarmPup Dog Show, JUNE 6 10AM TO 2PM. Entries now being accepted for all kinds of categories. Dress your dog up! Show off your dogs talent or beauty! Try out the agility course. Meet a dog psychic. Watch the police k9's strut their stuff! Get professional pictures with your pet! Check out the FlyBall demonstration from the local 4H Canine Club! Win toys, leashes and more. A fun day for anyone that loves dogs. All proceeds to benefit the local animal shelters. This K9 Carnival day is hosted by Farmers Insurance in Priest River. Call the Pooch Parlor in Ponderay (255-2699) or the Farmers in Priest River (448-1231) to register your dog (FREE) for the show.


NEW STUDENTS: Please welcome Elena from Maryland (adopted from Romania!), and Alli N from Post Falls, Idaho, and Anita from Spokane. These students have labs, lab mixes, and pitbulls as their personal canine children. Customers scheduling with a student groomer receive up to a 50% discount! When scheduling, ask for the 'student schedule'.

NEW BOOK:
Pooch Parlor Pet Groomer Academy has published a customer service book for all groomers or dog care professionals working with dogs and dog parents. The book is titled: "Poop Happens?! Remain Pawsitive". Its available on Amazon and on the Pooch Parlor website www.thepoochparlor.net.

Summer Hours: Monday through Friday 8:30am to 3pm (most often until 5pm) . We always make appointments before and after hours, you just need to ask:)
Saturday 8:30 to 2pm (often later by appointment).

DRIVE THRU WINDOW - Try out the Pooch Portal:
The drive thru window is a great way to keep your busy day moving along. The buzzer sounds inside the shop when your car drives over the tube on the ground. All dogs under 20 pounds are welcome through the doggy thru! Butts first please!





Paddleboarding with dogs: Teach any size dog in five easy steps!










1. Get Safety Attire for your dog, and choose safe water to start (no boat traffic, no current or waves). If your dog gets spooked and starts to swim, are the banks safe for you and for your dog to get to? If you dog is not a great swimmer, buy them an EZ dog water vest (available at Pampurred Pets in Ponderay). The vests are a must for any dog exposed to currents or choppy water. The vests are not expensive and they fit the dogs GREAT!

2. Create a desire in your dog to be with you in the
water: Paddle around on your board, sitting or standing, while your dog watches from shore. More than likely, they will not want to be separated from you. Have them watch you for 5 minutes to 30 minutes to get the dog thinking about wanting to be with you, and how that would feel to them. Watching another dog paddle board happily also puts some extra motivation into ANY dog!


3. Bank the board for easy boarding: Put the paddleboard close to the bank or next to a dock for easy loading of the dog. Have another person help if possible. Keep the 'wobbles' of the board to as minimal as possible during loading, even if the board must be partially on shore. Make sure the paddleboard surface is easy for the dogs feet to grip. (The board pictured is a foam board - from Big Five $500 -and is easy for dog's feet to grip.)
4. Begin to paddle slowly while seated with your dog on the board: Make sure the body weights of dogs and humans are balanced on the board (human weight is centered).

5. Kneel and paddle for 5-10 minutes, then Stand up and
enjoy the ride with your dog!!! Remember to keep your own body centered or close to centered with the board.


Paddleboarding with your own dog is such a rewarding experience for both owner and dog. Any willing owner and any willing dog can do it! Get some exercise, enjoy the sun and water, perfect your balance, and be your dog's hero! You'll be shocked when your dog brings your paddle to you with bright eyes, wagging tail and a huge smile, waiting for another turn on the board!

DuAnn Chambers copyrights 2015 . All rights reserved.





PET FRIENDLY WEED KILLER! So easy and cheap!


1 gallon of vinegar,
1/2 cup of salt and,
a couple of squirts of dawn dish detergent...

Put the ingredients in a squirt bottle and enjoy weed and grass-free areas in hours!

Kills weeds and grass in less than two hours, and it's safe for kids and pets and less than $5.....that is all

The Pooch Parlor is a place for pets and their people that want a clean, safe, professional and family environment for grooming, where professionalism and customer service are held to the highest possible standard.
We offer the following services:

*doggie drive thru window for dogs under 20 lbs.
* full service grooming for all breeds of dogs and cats by state-certified groomers
*student grooming discounts
*offer 'no-kennel' grooming by request
*owner stay grooming by request
*self-service bathing stations
*walk-in appointments
* teeth scaling and/or teeth brushing
* nail trimming and dremeling (filing) on a walk-in basis *anal gland expressing
* bird nails and wing trimming
*retail grooming tools
*doggie day care
*owner grooming training by request
*doggie and family portraits (free)
Pooch Parlor Groomers/Staff. Every groomer has undergone rigorous training to attain their certification at the state level. The training includes more than instruction about the technical aspects of grooming and scissoring, it includes strict codes of conduct and tight guidelines for ethical treatments of pets and their owners, safety practices, and cleaning standards. This certification is something we are most proud of, as the grooming industry is not regulated, and only 5 percent of all groomers spend the time and money to train under any qualified guidelines. All employees are drug-tested and undergo criminal background checks.
The Pooch Parlor Pet Groomer Academy, is the only grooming school licensed and bonded through the Board of Education, in the State of Idaho. We offer training to students that come from a
ll over the nation to acquire certification. We offer reduced student grooming rates for those customers that want to help groomers-in-training.
We also have a camera handy and LOVE to take pictures of our staff, students, customers, and their dogs. There is no charge for family portrait and we email it to you, just ask. Pictures of your 4 legged kids are really important, since our time with them is never long enough during our lives.


The Pooch Parlor in Ponderay is owned and operated by DuAnn Chambers and her husband Mike. Mike is not a groomer, he is a remodeling specialist,

with Git 'er Done Construction LLC., and helps out in the grooming shop with all repairs and upgrades (unless the upgrade is granite –thanks again Idaho Granite, we love the countertops!). Mike and DuAnn have been married 22 years. They share the love of dogs, owning a mini schnauzer, 6 year old 'Grouchy Greta', a Standard Poodle, Montee, 11 years old, and an adopted Rottweiler cross, Marlie, 12.5 years. In our spare time, we scuba dive, paddleboard, travel, and remodel old homes. We thank all of you our friends and customers for making it possible for us to LOVE what we do! Thank you!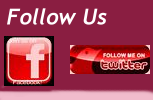 Pooch Parlor Blog

Pooch Parlor Website

Visit the Groomer Academy

Check out the Shopping Extravaganza




To provide a clean, safe, fun, family environment for dogs and their humans, where integrity, customer service and professionalism are held to the highest possible standard.