SATURDAY, SEPT. 27 -FREE BATH DAY!

Thank you Sandpoint! We are offering FREE dog baths, and nail trimming in honor of the 2nd annual CANINES AGAINST CANCER! SATURDAY, SEPTEMBER 27 from 8:30 am to 3pm. Anyone that attends this event will be given their choice of dog cologne, toys, or treats! All donations go to the Community Cancer Center of Sandpoint.
We want to show our appreciation to the community we love.

UPDATED SHOP TECHNOLOGY: We now offer texting and emailing for communication and appointment making. You must include the area code when texting the shop.

GRADUATED STUDENTS: Jeff from Spokane is now working at the Yuppy Puppy at the Y in Spokane. Brittany from Clark Fork is now working part time at PoochParlor.

CURRENT STUDENTS: Irma from Rathrdum, Sarah from Chicago. Please ask for these students and receive up to 50% off a regular grooming price.


CERTIFIED PROFESSIONALS: DuAnn (from Las Vegas), owner, 20 years grooming, Claire (from Romania) 2 years grooming, Julia (from CA) 1 years grooming, Brittany (from Clark Fork) 8 months grooming.

Fall/Winter Hours: Mon thru Friday 8:30am to 3pm, Saturday 8:30 to 1pm

SANTA PICTURES:
Look for Santa pictures the first Saturday of December.

BOOK IN PROCESS:
Pooch Parlor is in the process of publishing a grooming book for home and professional groomers. Check the website for availability.



WHY DO DOGS FEET SMELL LIKE FRITOS?

Dogs have a naturally-occurring yeasty-smelling bacteria living in their pads that resembles the smell of corn chips. Dogs sweat through the pads in their feet; And those with extra smelly feet tend to 'sweat' a lot, and often their feethave deeper webbing that harbors the Frito-smelling bacteria.

Regular bathing of your dog will keep this smell to a minimum. Dogs with hairy pads AND stinky feet benefit (or at least their owners do) by having their pads shaved clean.

Many owners do not mind the corn chip smelling dog feet, but for those that do, a great quick fix is: brown antiseptic mouthwash (NOT sweetened with Xylitol). Dousing a washcloth in mouthwash and vigorously wiping the dog's feet, especially inside the webbing, will kill the odor and bacteria. Any remaining fluid on the feet will evaporate away within 10 seconds.

"Frito Feet" on dogs is nothing to be alarmed about, but if it becomes offensive to the owner, regular bathing and/or a Listerine foot dip will stop the odor.

DuAnn Chambers
Copyright 2014








BUYING THE PERFECT CHAIR FOR A POODLE IS TRICKY BUSINESS

Lily Wilson is a 8 year old, cream-colored standard poodle that happens to be Monte Chamber's (Monte is the Pooch Parlor shop poodle) sister and is owned by my Grandmother, Jeanne. Lily LOVES to sit in her mother's lap while Jeanne is sitting in her "TV chair", and apparently, Lily is very attached to her puppyhood chair. The "TV chair" being 20 years old, started to make Jeanne's back hurt, and a replacement chair was needed.

Jeanne bought a more comfortable chair for herself and Lily to share. Jeanne settled on a spectacular, pricey, and comfortable piece, and promptly replaced the old chair with the new. Lily would not set foot or butt on the chair, turning her nose up to Jeanne beckoning her and walked away.

Thinking she had made a mistake in choice for her dog's comfort, Jeanne ordered ANOTHER expensive chair in hopes that Lily would find this second addition more acceptable. Again, Lily turned her nose up, loyal to the end to her puppyhood chair. Jeanne pondered what to do as she had already spent $1100.00 on new chairs for her dog!

Two weeks went by, Jeanne enjoyed the chair without Lily's company. One day after a strenuous day of activities, both Jeanne and Lily were tired. Lily, anxious to be cuddled, forgot her boycott, and stepped two feet up onto the new chair. Halfway up onto her mother's lap, her eyes opened wide, she stopped, stiffened her legs, and returned her body to the floor, glaring at her mother.

Jeanne put her hands on Lily's head and chin, and stared into her eyes. "Lily, I bought both of these chairs for YOU! It really hurts my feelings that you won't accept my gifts to you!" Lily snorted, blinked, pulled her head away, and trotted to the hallway. One full minute went by. Jeanne sat back to enjoy her favorite TV show without her poodle's company, again. Lily trotted back in, stepped her body up onto Jeanne's lap, licked her mother's cheek, and nestled her 65 pounds onto her mother's lap.

Both Jeanne and Lily are now enjoying the new "TV chair" on a daily basis. Who would ever guess that buying your dog a chair could be such tricky business?

Thanks Sandpoint Furniture!
Copyright DuAnn Chambers 2014

ABOUT US

The Pooch Parlor is a place for pets and their people that want a clean, safe, professional and family environment for grooming, where professionalism and customer service are held to the highest standard.

We offer the following services:
*doggie drive thru window (dogs under 20 lbs)
*full service grooming for dogs and cats
*state certified professional groomers
*student groomers
*'no kennel' grooming upon request
*'owner stay' grooming upon request
*self-service bathing station
*walk-in appointments
*teeth scaling and brushing
*bird wings and nails
*nail dremeling
*walk in nail trimming
*retail grooming tools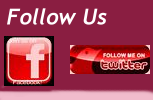 Pooch Parlor Blog

Pooch Parlor Website

Visit the Groomer Academy

Check out the Shopping Extravaganza




To provide a clean, safe, fun, family environment for dogs and their humans, where integrity, customer service and professionalism are held to the highest possible standard.