Happy End of Summer!

Thank you Sandpoint/Ponderay for all your support and well wishes this past summer:)

Upcoming Dog Bath Fundraisers: October 17, Saturday, 8:30 am to 2 pm. Dog baths, grooming, nails trims, and teeth scaling by donation only, to benefit CCS -Cancer Community Center of Sandpoint. Appointments and walk-ins welcome! Treats for all dogs, hot dogs for all humans.

Fall Hours: Monday thru Saturday 8:30am to 3pm, (later and earlier by request).

New Students: Welcome Elena from Massachusetts. Anita from the Ukraine. And Anna from Seattle.

Student Rates: Please ask for student today and receive up to 50% off your groom price!

Professional Groomers on Staff: Julia works Tuesday through Saturday, and enjoys grooming any breed of dog or cat:) Claire, who specializes in grooming timid dogs will be moving in Sept. to CA to get married! Bon Voya
ge Claire! We will miss you!! DuAnn works Monday, Wed, Thursday, Friday, is an all-breed dog and cat groomer and specializes in maintenance teeth scaling.

Pooch Parlor Publications: published books by DuAnn Chambers are available on Amazon.com and on the Pooch Parlor website.

Wildfire Smoke Affects Dogs: Five Actions That Help
If wildfire smoke is affecting you, then it is also affecting your dog or cat - in all the same ways. As of August 2015, there have been a rash of firestorms across the Northwest United States, filling the atmosphere with smoke, soot, and tiny debris, and with few days of breathing relief. The smoke and the atmospheric debris created by the firestorms creates the same physical irritants for dogs as it does for their humans. Its important for owners and groomers to be especially aware of dog's behaviors and newly exhibited symptoms during firestorms, to ensure the safe-keeping of the pet during the grooming process. Dog's eyes, lungs, and respiratory systems can be affected by the smoke inhalation, sometimes in mild ways and sometimes in extreme ways, depending on the baseline respiratory health of the dog.
When seen as a new
pattern during prolonged atmospheric smoke conditions, these are signs of eye irritation in dogs:
-Crusty, tight matted eye corners
-Squinting eyes
-Clear or slightly colored discharge from the eyes
-Red eyes, and/or inflamed whites of the eyes
-Pawing at the eyes, or rubbing the face on the ground
Signs of respiratory irritation in dogs:
-Exerting more effort to breathe
-Wheezing, coughing, and sneezing
-Stretching the neck out for easier breathing
-Faster than normal breathing rate
Dogs that have existing heart conditions, such as heart murmurs, or enlarged hearts, are especially at risk for complications during smoky days. Dogs experiencing extreme complications from existing heart conditions and smoke inhalation can show signs of sleepiness, dizziness, and even unconsciousness.
What can owners and groomers do to reduce irritation symptoms in dogs during smoky days?
-Use non-steroidal, lubricating eye drops
-Keep the door closed and use air-fine filters in the air conditioners
-Use Ionizer air filters indoors, especially in sleeping spaces
-Stay inside
-Keep heat and humidity levels low to reduce any extra stressors on the dog
Smoke pollution can adversely affect pets. Knowing environmental stress signs to look for can potentially save your pet's life, and at the very least, help alleviate the momentum of continued pollution effects. Do not hesitate to bring your pet to your local veterinarian if symptoms become elevated or extreme during smoke polluted weeks.
DuAnn Chambers
copyright 2015 all rights reserved


Please send me your questions about your pooches on facebook.


I recently said good-bye to my 12 year old Rottweiler/pitbull cross, Marli Chambers. I miss him terribly and am grateful he lived as long as he did. I wrote this poem for him.




Love Brings Grief, Grief Brings Love
By DuAnn Lustig Chambers




The value of the love shared between a dog and owner is difficult to describe and is unparalleled by any other family relationship. This kind of love is pure, unshielded and all-consuming.

Grief over death is the counterbalance to love in life. It is necessary, painful, and good.

The highest compliment for any owner is to grieve the loss of a pet they loved, shared life with, and nurtured into old age.

Grieving is honoring the love, by washing the soul with tears of love, and in doing so, making room for more love to come.

Grief is proof that love is real and powerful and good. Grief is proof that the highest and most satisfying feeling achievable has been experienced – true unconditional love.

Allow grieving, and through the compassion of kind words and actions, the loss and the love experienced, is honored.
In time, new love will come, for grief is the pavement to loving again.



The Pooch Parlor is a place for pets and their people that want a clean, safe, professional and family environment for grooming, where professionalism and customer service are held to the highest possible standard.
We offer the following services:

*text appointments via phone
*email appointments via the website
*doggie drive thru window for dogs under 20 lbs.
* full service grooming for all breeds of dogs and cats by state-certified groomers
*student grooming discounts
*offer 'no-kennel' grooming by request
*owner stay grooming by request
*self-service bathing stations
*walk-in appointments
* teeth scaling and/or teeth brushing
* nail trimming and dremeling (filing) on a walk-in basis *anal gland expressing
* bird nails and wing trimming
*retail grooming tools
*doggie day care
*owner grooming training by request
*doggie and family portraits (free)
Pooch Parlor Groomers/Staff. Every groomer has undergone rigorous training to attain their certification at the state level. The training includes more than instruction about the technical aspects of grooming and scissoring, it includes strict codes of conduct and tight guidelines for ethical treatments of pets and their owners, safety practices, and cleaning standards. This certification is something we are most proud of, as the grooming industry is not regulated by any one entity, and only 5 percent of all groomers spend the time and money to train under any qualified guidelines. All employees are drug-tested and undergo criminal background checks.
The Pooch Parlor Pet Groomer Academy, is the only grooming school licensed and bonded through the Board of Education, in the State of Idaho. We offer training to students that come from a
ll over the world to acquire certification. We offer reduced student grooming rates for those customers that want to help groomers-in-training.
We also have a camera handy and LOVE to take pictures of our staff, students, customers, and their dogs. There is no charge for family portrait and we email it to you, just ask. Pictures of your 4 legged kids are really important, since our time with them is never long enough during our lives.


The Pooch Parlor in Ponderay is owned and operated by DuAnn Chambers and her husband Mike. Mike is not a groomer, he is a remodeling specialist,

with Git 'er Done Construction LLC., and helps out in the grooming shop with all repairs and upgrades. Mike and DuAnn have been married 22 years. They share the love of dogs, owning a mini schnauzer, 6 year old 'Grouchy Greta', a Standard Poodle, Montee, 11 years old. In our spare time, we scuba dive, paddleboard, travel, and remodel old homes. We thank all of you our friends and customers for making it possible for us to LOVE what we do! Thank you!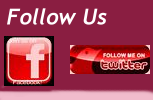 Pooch Parlor Blog

Pooch Parlor Website

Visit the Groomer Academy

Check out the Shopping Extravaganza




To provide a clean, safe, fun, family environment for dogs and their humans, where integrity, customer service and professionalism are held to the highest possible standard.