SANTA PICTURES !! December 3
, Saturday 10am to 1pm. Walkin-ins are welcome. Appointments are encouraged.

The pictures, available in printed and email form, are donation only and will benefit Sandpoint Community Hospice.

Call or text 208-255-2699 to schedule your picture with Santa and four-legged kids.

Canines for Cancer was a huge success! Thanks again to the community, staff and volunteers, for helping the bath and grooming donation day last month raise over $1150.00 for Cancer Community Services of Sandpoint. Those funds go directly to helping local people actively fighting cancer.

Toys For Tots Donations: Please donate to the Toys for Tots anytime before Xmas at our Pooch dropoff location!

WINTER/ Holiday Hours: Mon - Friday 8:30am - 3:30pm, Later and earlier by appt. Saturdays 8:30am - 1pm. Sunday closed
Xmas Day and the Saturday after: closed
Please schedule your holiday grooming early to ensure your spot.

Students: Please ask for students for up to a 50% discount!

Come in and talk to Ashley, our student from Cusick, WA who will be entering the industry as a certified professional groomer this Christmas!

Text Appointments: Appoint-making is available via the landline at 208-255-2699. Email appointments are available online at www.thepoochparlor.net.

Drive-Thru Window for Winter: The drive thru window is available to our customers every day for easy drop-off and pickup of your dog or cat. The weight limit is 20 lbs or under for drive-thru pass-thrus.

Hand-dipped dog cookies are back! Get your Xmas goody bag for your pet while they last!



Dogs and dentals: 6 Ways to know your dog needs dental scaling.

Dental scaling on dogs is an important part of oral care for dogs of all sizes and shapes. In fact, lack of oral hygiene leads to complications that often result in death for aging dogs. Regular oral maintenance, teeth brushing and teeth scaling, can easily be accomplished by an experienced and trained pet groomer. Your local veterinarian is most qualified to perform this important task, but only while the dog is under anesthesia. Many dogs cannot tolerate anesthesia, and, many are relaxed enough about dental care that sedation is not needed. Dogs that are introduced to gentle dental scaling early (before 1 year of age), and have routine dental scaling (twice yearly), are likely to never need anesthesia for teeth cleaning.

A certified, licensed, and experienced groomer can do routine scaling for tolerant dogs, AND recognize the physical and emotional signs that require a veterinarian's services prior to teeth scaling. Not every groomer is qualified to scale a dog's teeth. Improper techniques can create gum and teeth issues for the dog so be sure to ask your groomer if they are certified, and have been trained by the same guidelines used in the veterinarian schools for safe scaling. Getting your dog used to grooming and oral care when they are young is beneficial for owner and dog. Undergoing anesthesia involves risk to the dog's life and health. Repeated anesthesia is detrimental to dogs. Having your dog undergo anesthesia is necessary and unavoidable for sterilization and medical emergencies; for routine oral care, it can be avoidable. With early exposure to dental scaling and research into a reputable groomer, owners can avoid having their dog's anesthetized for teeth scaling. Not every dog can tolerate sedation-free teeth cleaning, but if they can, over the course of a dog's life, this could save the dog 10 – 20 times of anesthesia, which adds years and great breath for his lifetime.
Here are some signs that tell owners their dog would benefit from some teeth scaling:
1. Bad breath
2. Red gums
3. Puffy gums (excessive puffiness should first be addressed by a veterinarian)
4. Brown staining on the teeth
5. Tarter on the teeth, particularly at the gumline
6. Yellow coating on teeth

Copyright 2012 all rights reserved DuAnn Lustig-Chambers
For more information on tarter control products that work, visit http://www.thepoochparlor.net/shopping.html#
The Pooch Parlor is a place for pets and their people that want a clean, safe, professional and family environment for grooming, where professionalism and customer service are held to the highest possible standard.

We offer the following services:

*text appointments via phone
*email appointments via the website
*doggie drive thru window for dogs under 20 lbs.
* full service grooming for all breeds of dogs and cats by *state-certified groomers
*student grooming discounts
*offer 'no-kennel' grooming by request
*owner stay grooming by request
*self-service bathing stations
*walk-in appointments
* teeth scaling and/or teeth brushing
* nail trimming and dremeling (filing) on a walk-in basis *anal gland expressing
* bird nails and wing trimming
*retail grooming tools
*doggie day care
*owner grooming training by request
*doggie and family portraits (free)

Pooch Parlor Groomers/Staff. Every groomer has undergone rigorous training to attain their certification at the state level. The training includes more than instruction about the technical aspects of grooming and scissoring, it includes strict codes of conduct and tight guidelines for ethical treatments of pets and their owners, safety practices, and cleaning standards. This certification is something we are most proud of, as the grooming industry is not regulated by any one entity, and only 5 percent of all groomers spend the time and money to train under any qualified guidelines. All employees are drug-tested and undergo criminal background checks.

The Pooch Parlor Pet Groomer Academy, is the only grooming school licensed and bonded through the Board of Education, in the State of Idaho. We offer training to students that come from a

ll over the world to acquire certification. We offer reduced student grooming rates for those customers that want to help groomers-in-training.

We also have a camera handy and LOVE to take pictures of our staff, students, customers, and their dogs. There is no charge for family portrait and we email it to you, just ask. Pictures of your 4 legged kids are really important, since our time with them is never long enough during our lives.



The Pooch Parlor in Ponderay is owned and operated by DuAnn Chambers and her husband Mike. Mike is not a groomer, he is a remodeling specialist,

with Git 'er Done Construction LLC., and helps out in the grooming shop with all repairs and upgrades. Mike and DuAnn have been married 22 years. They share the love of dogs, owning a mini schnauzer, 6 year old 'Grouchy Greta', and a Standard Poodle, Benelli, 3 months old. In our spare time, we scuba dive, paddleboard, travel, hike, and remodel old homes. We thank all of you our friends and customers for making it possible for us to LOVE what we do! Thank you!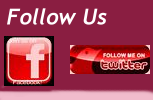 Pooch Parlor Blog

Pooch Parlor Website

Visit the Groomer Academy

Check out the Shopping Extravaganza




To provide a clean, safe, fun, family environment for dogs and their humans, where integrity, customer service and professionalism are held to the highest possible standard.