" Pooch Paramedic "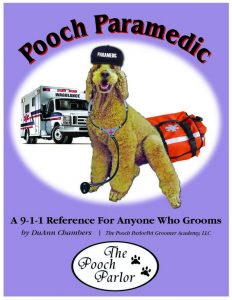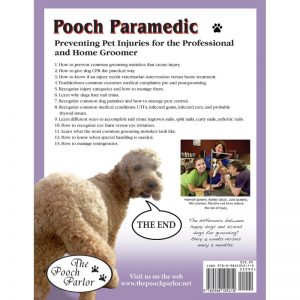 The Pooch Paramedic is a medical reference book for professional and novice groomers. This book
was created by a state-certified grooming school expert instructor, with a background in psychology
and research. Since 1997, she has owned two high-volume grooming shops full-time, now currently
owning one. The author has been documenting and photographing issues and injuries, working closely
with dozens of veterinarians, groomers, and pet owners for 20 years to compile this comprehensive
injury prevention reference book for the pet grooming industry. This 20 years of research has yielded
the anecdotal injury statistics based on the grooming experiences of over 240,000 dogs and cats studied.
" Poop Happens? Remain Pawsitive"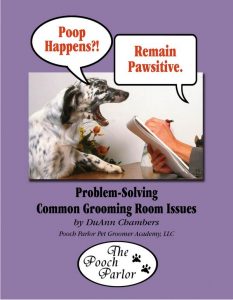 Poop Happens? Remain Pawsitive. can help ANY groomer experience a career that brings joy to the groomer while allowing them to successfully navigate potential "career stopping areas" of the pet grooming industry.
SPECIAL OFFER…Get both Poop Happens and Pooch Paramedic at a discounted combo price.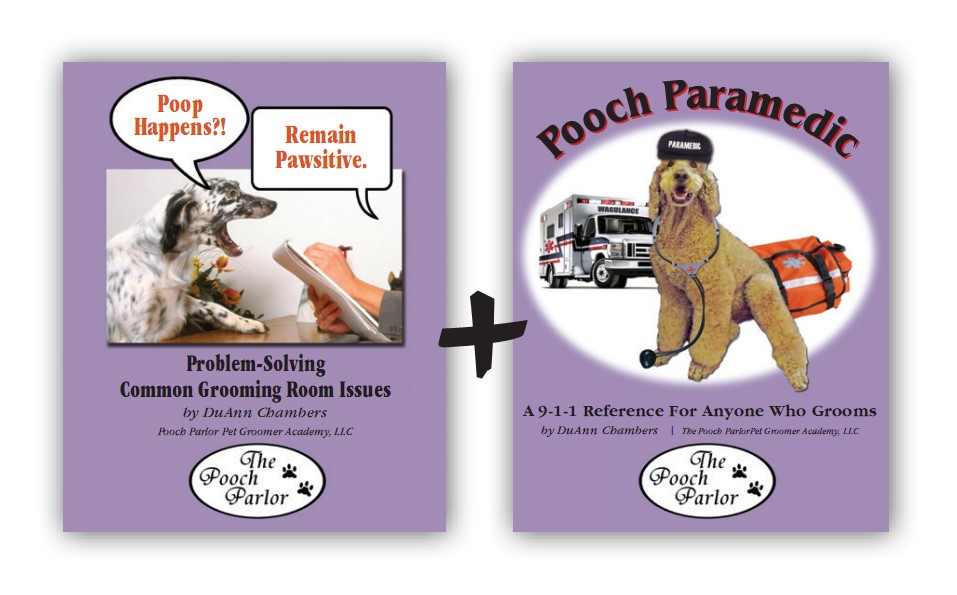 Get the recommended set of books:
Poop Happens – Emotional 9-11 for difficult grooming situations.
And
Pooch Paramedic – Physical 9-1-1 for difficult physical issues.
$79.99